200 Hour Yoga Teacher Training - Winter 2017
This class is taught by: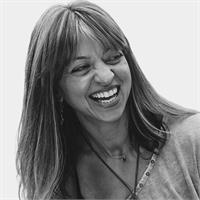 Emily teaches an energizing flow that builds body awareness, muscle tone, and soothes the soul. Drawing from her knowledge of yoga therapy and a healthy sense of humor, Emily strives to make each experience on the mat playful and insightful. Emily received her 200-hour training from Charm City Yoga and is studying for a Master of Science in Yoga Therapy at the Maryland Institute of Integrative Health as well as a 500-hour teacher training. She is the lead teacher-trainer at our 200-hour YTT in Columbia.

Emily is a ERYT 200, RYT 500, MS Yoga Therapy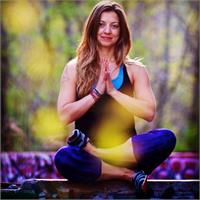 The Charm City Yoga 200 Hour Teacher Training presented by YogaWorks is for all serious students of yoga who want to deepen their practice and learn how to share it with others. Teaching is a wonderful way to move into the art of giving yoga. In that giving, as teachers, we learn that to give is to receive, equally important in health and life.
In this training, you will learn to teach not only asana (postures), but all 8 limbs of yoga. You will learn to teach classes that are a dynamic expression of your personal relationship to the practice. Your life and teaching will become an example that inspires others to live in accordance with the yoga tradition of peace and happiness. This unique expression of your yoga will join your individual light with the collective light of the sages who have come before you in the name of union.

Early-bird price of $2700 is granted if you pay-in-full December 30th. Total cost is $2900, thereafter.
Payment Plans available off the full price plus a $50 admin fee (50% of tuition must received one week before start date).
Training dates are:
1. February 17th, 18th, 19th
2. March 3rd, 4th, 5th
3. April 7th, 8th, 9th
4. May 5th, 6th, 7th
5. June 9th, 10th, 11th
6. July 14th, 15th, 16th
7. August 18th, 19th, 20th
8. September 15th, 16th, 17th
Training times are:
Fridays, 6:00 - 9:00pm
Saturdays, 9:00 - 5:00pm
Sundays, 9:00 - 4:00pm
Upcoming classes: