200 Hour Yoga Teacher Training - Spring 2017
This class is taught by: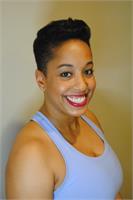 Since 2006, Camille Moses-Allen has been teaching yoga in and around Baltimore, MD – having completed both the 200- and 500-hour yoga teacher training programs with Kim Manfredi at Charm City Yoga. Camille conveys an energetic, light-hearted,and powerful approach to vinyasa yoga, infusing her classes with upbeat music and including lots of twists, inversions, and balancing poses.Camille rewards her students for showing up on the mat, which she considers the most important part of the yoga practice, and challenges them to move beyond their comfort zones and to break habitual patterns. Camille's love of yoga stems from her days of dance and gymnastics, and she is mindful to remain playful with many of the movements.
Beyond the yoga studio, Camille has led international yoga retreats in Costa Rica; brought yoga to school children; introduced yoga to couples, corporate America, and military personnel; offered workshops on yin yoga; and helped shape the next generation of yoga instructors through her leadership with Charm City Yoga's 200- and 500-hour teacher training programs. Ever the yoga student herself, Camille has furthered her practice over the years when studying with Sharon Gannon, David Life, Baron Baptiste, Dharma Mittra, Ana Forrest, Rodney and Colleen Yee, David Swenson, Seane Corn, Cyndi Lee, Kimberly Wilson, Kathryn Budig, and Sarah Powers.
Camille is recognized as one of the city's leading yoga teachers and has been interviewed on WBFF Fox 45 News; featured in the Baltimore City Paper, the Baltimore Magazine, and Inside Lacrosse Magazine; and has served as a Lululemon Ambassador. When Camille isn't teaching yoga, she can be found whipping up green smoothies and other healthy eats, finding new tunes for her yoga playlists, and writing on her blog camiekarma.com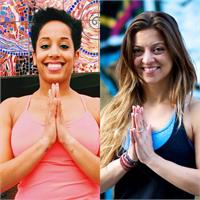 This foundational program will advance your practice, acquaint you with the many layers of yoga, build your confidence and help you find your voice.
If you aspire to teach, you're in good company: Since the start of our training school in 1990, YogaWorks alumni have gone on to become some of the world's most renowned yoga leaders. We want you to master the fundamentals, so completing our program will mark the beginning of your successful career as a yoga teacher.
TRAINING DATES & TIMES
April 29, 2017 – September 10, 2017
Saturdays | 10:30 a.m. – 7:30 p.m.
Sundays | 9:00 a.m. – 6:00 p.m.
Meets the following 9 weekends:
April 29-30
May 13-14
June 3-4 & 17-18
July 8-9 & 22-23
August 12-13 & 26-27
September 9-10
OUR 200-HOUR TEACHER TRAINING CURRICULUM INCLUDES:
• Advanced study of asana (proper alignment, benefits and potential risks)
• Principles of anatomy
• Science and art of sequencing
• Hands-on adjustments
• How to observe bodies
• Informed use of props to improve or modify a posture
• Cultivating your voice
• Confidence-building through practice teaching
• Yoga history and philosophy
• Sanskrit names of postures
• The Business of Yoga

WHAT MAKES YOGAWORKS TEACHER TRAINING UNIQUE?
Lineage & Experience: We've refined our comprehensive curriculum over 25 years.
Intelligent Sequencing: Learn the art and science of designing and delivering a safe, dynamic class.
Learn to truly teach: Our program isn't about memorizing and reciting sequences. Instead an emphasis is placed on teaching principles for clearly instructing students bodies into alignment.
Find Yourself: We give you the space and opportunity to find your own teaching style.
Global Recognition: With a legacy that includes today's yoga leaders and over 10,000 alumni, YogaWorks teacher training is respected worldwide.
Yoga Alliance 5 Star Rating
Class Requirement
For the duration of the program, students are required to take 3 classes per week, 1 of which must be with a lead Trainer.
Early-bird price of $2700 is granted if you pay-in-full March 12th. Total cost is $2900, thereafter.
Payment Plans available off the full price plus a $50 admin fee (50% of tuition must received one week before start date).
Upcoming classes: